Reopening Update
We are so excited to begin the process of reopening our in-person services! As we prepare to return to in-person services, we will continue to update our website, as new or updated safety processes are put in place by our local government and CDC. We are working hard to ensure a safe environment for both you and your family.

The following guidelines will be enforced:
- Masks required, temperature checks for volunteers, maintaining social distance, no food or drinks served (bring your own coffee), all areas will be cleaned and sanitized in-between services, feeling ill? please stay home.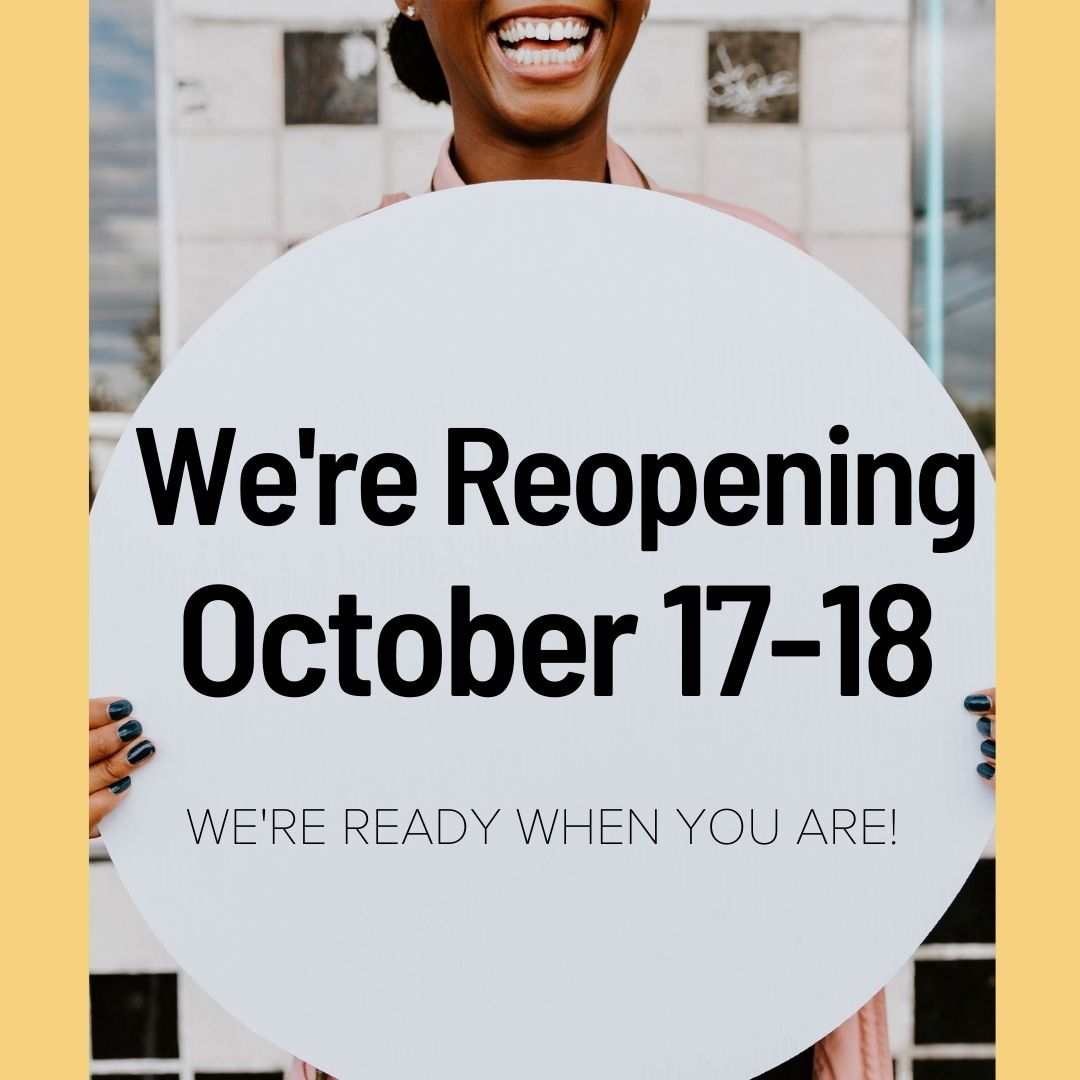 SAT 6:15 PM
SUN 10:00 AM | 11:30 AM | 1 PM
We're ready when you are!
We recognize that every person is in a different place of comfort when regathering for weekend services. As we navigate this new normal together, we want you to know that we will continue to offer everything online, including weekend services, groups, classes, and everything you're used to in person. We're here to welcome you back when you're ready.
Below you will see a detailed explanation of what our phased reopening plan will look like.